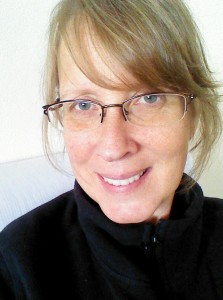 Greetings!
My name is Sally Baer and I am a certified coach that is happy to walk alongside you during life transitions.  I have multiple certifications in life coaching, alternative/healthy living.  I  am also a member of the International Coaching Foundation.  Here are some areas that I can help you transition through:
My passion is:  Is to help you heal your body with whole food eating for yourself and or with your family primarily using the principals of Whole 30.  You can read more about my journey to health here.  The program is free online for anyone to use, but with my guidance, coaching you through a Whole 30,  I can offer you more accountability and my personal resources:  shopping list, simple meal plans, printables, favorite foods and more.
Monthly Group Coaching
I offer monthly Whole 30 private groups on Facebook for $50 per person for the month!
This includes:
Intro packet to be sent 5 days prior to your Whole 30 with downloads and rules for the month.
Private FB group for accountability and community!  Research shows when we join others in our health changes, we are more likely to succeed!
Discount resources, printables, links and more to help make your Whole 30 successful
Re-introduction period of 10 days after the Whole 30 days are complete to help you identify which foods are triggering issues for you- one of the most important parts of the Whole 30!  You will learn how to identify if a food is healing or hurting you!  And we can celebrate all the non-scale victories and weight loss during this time. 🙂
One on One Whole 30 Coaching
I also offer 1 on 1 Whole 30 coaching during the month that gives you all of the above Plus my cell phone number for you to text me ANY time during business hours that you have a question about your Whole 30! PLUS an introductory consult to answer any of your questions before AND after the Whole 30!  (Cost is $150)
Whole 30 with AIP or FODMAP Coaching
This package includes all of the above plus all the resources and helps you will need to do a successful Whole 30 within the guidelines of AIP and or FODMAP concerns.  I have personally done a successful Whole 30 including AIP restrictions and continue to eat this way today!  One on One price is $150 for the 4 weeks and 15 day re-introduction period.
I also have years of experience working with:
New job/career identity and interviewing
small business start-up
life stage changes
home organization
de-cluttering/minimalism
international travel
expat living and adjustments to over-seas or re-entry to the home culture
My goal is to help bring clarity to your life and situation as efficiently as possible and believe that for most transitions, a month or two of weekly sessions is usually all that is needed.  I work via phone or skype.  I offer free consultations that allow you to see if you are comfortable with what I have to offer. A I am currently charging $75 per 1-hour session after the free consultation.
Feel free to contact me today through our contact page.
Peace-
Sally Baer